Picasso?
Diamond tiara?
Or, if not fine art, just everyday possessions??
High net worth? Really?
What is surprising is that many insurers have quite a low threshold of what constitutes 'high net worth'. You may not think you are a Rockefeller but your insurer might.
Where does that leave you? Well if you have a few treasured possessions, then you might find that your insurance cover is not enough, and the market value of your contents may restrict the contents insurance that you can get.
Most insurers will allow a few high value assets or a tiny bit of fine art, but at Emerald we pride ourselves in working hard for customers whose needs are out of the ordinary.
You can find out more about Emerald and its award-winning insurance products at https://www.emeraldlife.co.uk/home-insurance.
Can we beat your insurer? Request a callback now!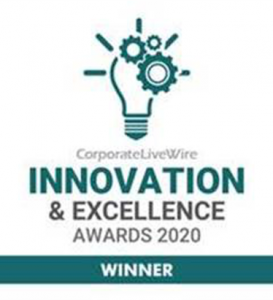 "The lady that dealt with my dilemma and frantic enquires was the model of calm, focused professional customer service, to me she was worth her weight in gold."
– Feefo Verified Review
Introduction
It's always a good idea to make sure that your high value contents are adequately protected. If you have high net worth, then it might be difficult to find an insurance company that will sell you contents insurance for those items. Here we discuss the main types of high net worth contents insurance and provide some tips on how to get the most out of them!
If you own a home, it's important to protect your most valuable assets. Contents insurance protects the things that are in your house or apartment from damage caused by fire, theft and other disasters. It can cover anything from clothing to electronics.
But what about high-value items? Whether you have expensive artwork on the wall or rare books in your library, this is something worth looking into before disaster strikes! We'll explore different types of contents insurance and how they might be able to help if disaster does strike.
Your contents cover may come with your home insurance but it does not have to. Often, the sum insured for contents means that it might be better to separate out these two but most likely getting buildings cover and contents cover together can work out cheaper in the long run.
Your insurance broker can help you but don't forget to try out Emerald for a quote as well.
With a good insurer such as Emerald, this is not necessarily bespoke cover. This may be a problem for standard insurers but many of our clients are high net worth individuals who come to Emerald for the 'private clients' quality of service, the specialist type of feel that we give, and also the cost.
When we give insurance quotes, we want to you feel that the service we give and the protection that we offer are second to none. And our service awards prove that!
How we can help
Your home is your castle. It's the place where you can relax and be yourself. Nothing should ever happen to it while you're living there, but what if something did? What would happen to your personal belongings in case of a fire or burglary?
Don't worry, we've got you covered! your belongings against theft and damage due to fire or water as well as provide coverage for other circumstances like flood damage and vandalism.
What is the difference for high net worth contents cover?
There are many differences, so customers need to be aware. For some customers, worldwide cover is important, as with worldwide cover, your home contents policy doubts as travel insurance for your valuable items. For others, their home insurance provides cover for their fine art or fine wine collections.
Many home insurance policies offer unlimited cover with unlimited contents cover. However, these are becoming rarer and often UK insurers offering specialist insurance will want a more detailed description of the items that are to be covered.
Unlimited cover has some benefits but it is more important to get the right cover. For example, you might want cover for legal expenses, or higher excesses to save money, or to include accidental damage cover.
Your home insurance policy needs to suit you and Emerald can help there by helping to provide cover for a high net worth policy that meets your insurance requirements and your personal needs.
What else might your cover provide?
Obviously high contents cover will include cover for personal effects, so if you break your watch on the tennis courts or in the pool then we have the cover for you, subject to the usual common exclusions.
Many home insurance quotes will allow for some personal possessions but you may want more than that, as a high net worth individual.
Conclusion
If you're looking to purchase a home with higher net worth contents, it can be difficult to get the right amount of coverage. The average homeowner insurance policy might not even cover your belongings if they're more valuable than most people have in their homes.
Fortunately, there are options available for those who need high net worth contents coverage that will ensure all of your items are protected against theft and damage or loss due to unforeseen events such as fire or natural disasters.
Emerald Life is proud to offer this type of protection through our high net worth home policies which include increased limits on contents.
In summary, Emerald's high net worth contents cover is a great way to protect your most precious assets. We offer the best in protection and security for you and your family (even diamond-studded dog collars!), so make sure you get some-and we can help!
High Value Home Insurance FAQs
What does high net worth insurance cover?
High net worth contents insurance is important for some customers because they want to protect their home contents plan as travel insurance. For others, their home insurance provides coverage of expensive art and wine collections.
Homeowners have a variety of choices when it comes to contents insurance. While some home policies offer unlimited coverage, this is becoming less common.
When looking for insurance, there are a few different cover options available. For example, you might want the legal expense cover included in your policy; or increased excess coverage to save money on premiums; or accidental damage coverage.
Your home insurance needs to change as your life changes, so Emerald can help provide cover for a high net worth policy that meets your changing needs.
How do you insure high value items?
To have peace of mind and protect your most valuable assets at home, it's important to get the right contents insurance. It can cover items from clothing to electronics depending on the type you buy.
It's important to take the time to find out what kind of insurance you need, if any. You may be tempted to try and replace everything outright, but it could become an expensive endeavor and the process will take much longer than selling off individual items.
Your contents coverage may come with your home insurance, but it does not have to. You can sometimes save money by separating these two types of cover — typically building coverage is more expensive and will make up the bulk of your package.
Your insurance broker can help you but don't forget to try out Emerald for a quote as well.
What is HNW insurance?
What is high net worth insurance?
It's normally just a type of home insurance that looks at a higher level of contents cover. Of course you need to think about buildings cover in your home insurance as well (such as rebuild value or similar) but usually it's contents that are thought of for high net worth insurance rather than buildings insurance (although as we said, buildings insurance is important).
If you have high net worth and are looking to purchase contents insurance, it can sometimes be difficult to find a company that will offer coverage for your expensive items.
If you have high-value items you should protect them with high net worth insurance. High net worth insurance protects your belongings from damage caused by theft and other disasters or accidents. It can cover most contents, as well as providing cover for valuable items, household employees and may have higher limits than your old cover under standard insurance policies available in the market.
Property insurance may come with contents cover, but this is not always the case.
It's best to separate the coverage for buildings and contents but many find that a combined policy can save money over time. Ask an insurance agent what would be best for you or try getting a quote from Emerald, too.
Regulatory
Emerald Life has its registered office in England and Wales and is authorised and regulated by the Financial Conduct Authority FCA, firm reference number 666615 on the financial services register. It is registered as a limited company registered in England in Companies House with registered number available there and is directly regulated and authorised given its registered address and registered office in England. Companies authorised and regulated by the Financial Conduct Authority can be found at the Financial Conduct Authority's website – fca.org.uk.
Article summary – high net worth insurance, high value home insurance, specialist cover