If you need high value contents insurance then Emerald Life can help. We've insured all sorts of valuables from watches to fine art.
To get a quote all you have to do is fill in our fast online quote form. If you require further assistance feel free to email or call us.
We are also delighted to offer memorabilia cover as part of our standard contents policies which includes collections such as film and music merchandise and antiques.
Then there's optional cover away from home for items you might have on your person such as watches and handbags – and that includes worldwide cover for a period of up to 60 days in any year.
Get a quote today and see how much we can cover and at what cost.
How To Get High Value Contents Insurance Online
You will be asked about your contents on page 4 – "your cover". At this point you will be asked whether you want buildings and contents cover or just contents cover. Select the option that is most appropriate to you.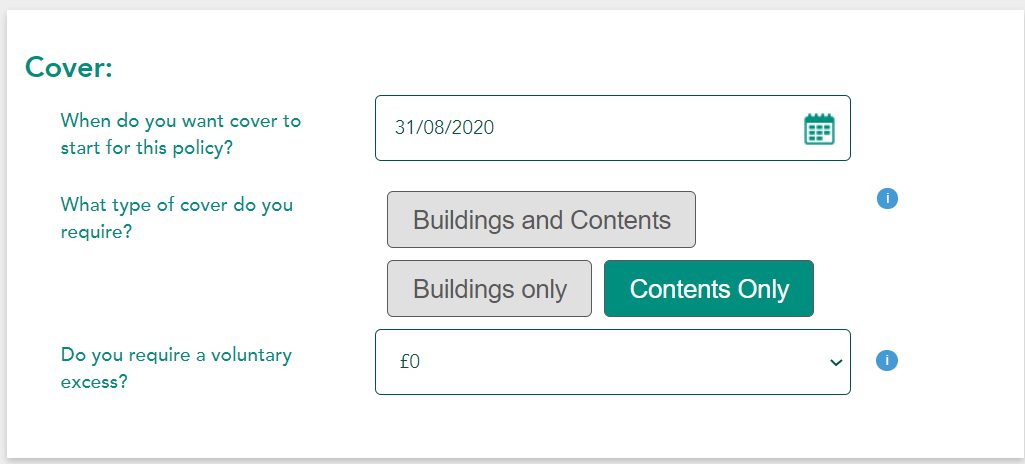 If you select buildings and contents then you will need to add details about the buildings in question.
In order to include high value contents insurance, the contents cover you can specify the amount of cover you require. That should be the total value of all the contents you wish to insure. If you select more than £75,000 you will be asked to type how much cover you need.
If you have individual items or sets that are worth a lot of money then these need to be specified.
Thinking of high value contents insurance, select how many of these valuables you have and then add the required details about each one – selecting a category from the dropdown and then typing a description and the value.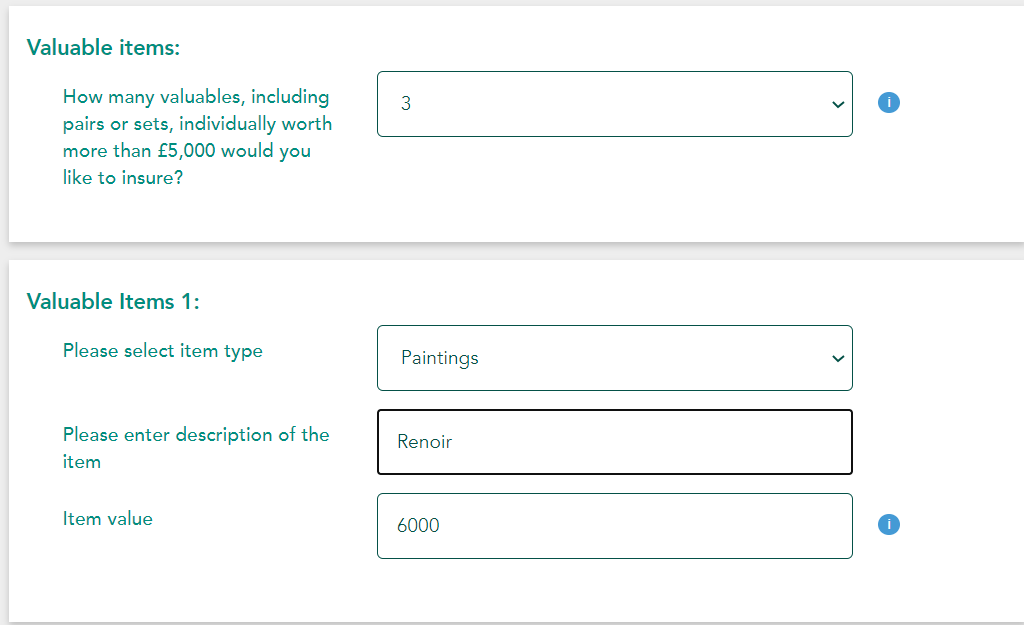 You will then be taken to your quote where you can accept the policy and pay for it.
Valuations
For specified valuables we may require a recent valuation conducted within the last three years. That could be proof of purchase or a professional valuation. But just as a matter of best practice, you should have items services and valued regularly
You should check your policy schedule for any endorsements carrying such instructions. For very high value contents insurance, you may also need to have a safe. Safes will have a certain 'cash value' (meaning how suitable they are for high value items) so we can help discuss and explain this to you.
High Value Buildings and Contents
If you are considering a high value contents insurance policy alone, don't forget to see how much a combined buildings and contents policy would be for comparison.
Our combined policy is very generous and we also offer cover for high value buildings, including outbuildings within the boundary of your property.
Note that any contents kept in outbuildings will need approved theft-proof locks on the outbuildings in order to ensure cover.
Cover Away From Home
You may also wish to consider cover for high value items away from home. You can add cover away from home for unspecified items generally and then opt for cover away from home for your individual specified items.

In a 2018 Crime Survey for England and Wales 19% people surveyed had items stolen valued between £500 and £999.
With phones, laptops, watches and handbags, it is no surprise that many of us are actually carrying a significant amount of wealth on our persons.
It is therefore worth making sure these items are covered not just when they are at home but when you are outside with them.
Accidental Damage Cover
Another extra for contents insurance is accidental damage cover – which includes pet damage. You will see options for this in the quote journey or if you call we will ask if you require it.
That means if you accidentally damage an item you may be able to claim for its replacement or repair.
Most accidental damage policies exclude general wear and tear. However, a one-off act of damage may be covered. For instance, a carpet or computer wearing out is hardly unexpected. But if you spilled something on one of them then that could be regarded as accidental damage.
Accidental damage cover can be separated to cover either or both buildings and contents accidental damage, as well as providing high value contents insurance.
Article: High Value Contents Insurance