Most landlords know that their profit margins can be dramatically affected if they have a disastrous tenancy. The potential risks of a tenant falling behind with rent, damaging your property or breaching the tenancy terms are significant.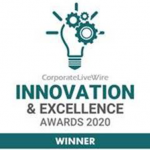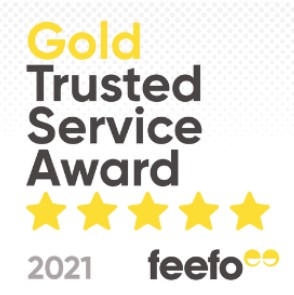 "Absolutely outstanding service and quote from Morgan. This man responded to my emails at 11pm ahead of an urgent freehold deadline the next day. I wouldn't normally recommend insurance companies but you've really gone above and beyond to deliver what I needed. Very pleased."
– Feefo Verified Review
These are the main reasons it's important to do your due diligence on prospective tenants with comprehensive tenant referencing.
By carrying out scrupulous screening and referencing to include such things as rental history, credit checks and employment details, you can significantly reduce your chances of taking on a disastrous tenant.
Although the processes involved may be time-consuming, the benefits of avoidinga bad tenant far outweigh the risks.
Check your tenant's right to rent
As part of your due diligence on prospective tenants and possibly existing ones, it is important to check their right to rent in the UK. Due to the coronavirus pandemic, there are some differences in the way you are able to check documents, including asking for digital versions or using video calls to make visual checks.
You can check someone's right to rent by following these steps:
Ask for original documents proving they are able to reside in the UK
Check them on the government website to see if they have the right to rent your property
In the presence of the tenant, check that each document is genuine and clearly belongs to them
Make copies of all documents and record on them the date they were checked
Renting a property to a person who is not allowed to stay in the UK can result in an unlimited fine or a prison sentence, so these checks are vital.
Do I need to do a credit check if using a letting agent?
Most letting agents will offer a tenant referencing service at an additional cost. However, it is also wise to take on some of the tenant checks yourself as it's vital that you're proactive in the selection process. After all a tenant can make or break your bottom line!
Although it might not always be possible to meet prospective tenants in person, particularly if you live overseas or are a long-distance landlord, it's also unwise to rely on a letting agent.
When is it best to check someone can pay the rent?
Many professional landlords like to break tenant referencing down into three stages:
Before viewings have taken place, which allows you to schedule times only for applicants meeting your criteria
After viewings have taken place to determine if you want to take the applicant to the next step
When you have compiled a shortlist, with more comprehensive referencing of those applicants
It is not cost-effective to run comprehensive reference checks on every applicant seeking to view the property and so it's best to filter them down to a shortlist before doing so.
Tenant referencing and rent guarantee insurance
Many tenants are protected against defaults on rental payments with rent guarantee insurance. This is a specialist insurance policy that can provide full cover for up to 12 months, however there is a significant caveat.
In order to qualify for rent guarantee insurance your tenants must successfully pass thorough tenant referencing. This generally consists of the following elements:
Affordability: The applicant should be earning 2.5 times the monthly rent
Credit check: The tenant should have no outstanding CCJs or bankruptcies less than 3 years duration
Identification: Two types of identification need to be provided by the tenant, one of which should be picture ID such as a passport or driving licence
If a tenant meets these criteria, you will be eligible for cover should they be unable to pay rent later on in their tenancy.
When does a tenant need a guarantor?
If a tenant fails to meet all three criteria above, they can use a guarantor. This is a person known to them who is able to meet rent payments in the event the tenant is unable to pay.
The landlord should carry out the same referencing process for the guarantor you use for a tenant and ensure all the above criteria is met.
This will give a landlord peace of mind to allow the tenant move in knowing you have a contingency in place by using a creditworthy guarantor.
If you are using a letting agency, their referencing service for both tenants and guarantors generally includes the following checks:
ID: to verify the identity of the prospective tenant/guarantor
Financial: to highlight any issues in a tenant/guarantor's background (CCJs, IVAs, etc.)
Tenant risk score: a scoring system used to determine the risk levels associated with a tenant/guarantor
Income: to verify the tenant/guarantor's income is sufficient and rent payments are sustainable over the term of the tenancy. Job title, start date and salary are all confirmed in this part of the process
References from any previous landlord(s): to gain feedback from any previous landlord in relation to the tenant's reliability in meeting rent payments, etc.
Assessing affordability for a tenant
Sometimes it's important for you to do the maths on behalf of a prospective tenant. Regardless of whether renting or buying, it's very easy to make emotional decisions about where we live, without realistically assessing if we can afford it.
It's a good idea to create a risk profile of prospective tenants in your short list, regardless of whether your tenant is receiving Housing Benefit or a salary from a full-time job. You can use the applicant's verified monthly income to calculate if they can realistically afford the rent and the running costs within their budget.
You can also carry out checks on their credit history either through your letting agent or applying to the relevant agencies. This will give you an idea of their financial obligations in terms of outgoings.
Using social media to reference prospective tenants
Facebook and Twitter both provide good insights into prospective tenants. In terms of privacy and data protection, they will have their preferences set to only put on public display the information they approve and so there's nothing underhand about this.
Although everything posted on social media should be viewed with a pinch of salt, profiles do nevertheless reveal something of a person's character. This can be useful in conjunction with thorough referencing elsewhere in the real world.
Don't stop looking for tenants until the deal is signed!
It is always wise to wait until you have found the right tenant before you stop the search. There are a host of things that can happen while you're carrying out your due diligence on them that might be deal-breakers.
Do not stop looking for prospective tenant until your new tenant has:
Passed thorough tenant referencing or provided a guarantor who has met the criteria
Paid the required deposit in full
Paid the first month's rent in full
Signed all relevant contracts and agreements
Once the tenant has completed the above, you can happily pass over the keys and allow them to move into your property. However, until you have reached that stage, keep on taking viewings at your property and reviewing applications from prospective tenants.
Even after completing all the above steps, there can be reasons for a tenant to delay their move in date or even cancel the arrangement completely. In the majority of cases, there's not very much a landlord can do to recoup any lost money or time.
Before a tenant has successfully taken up residence in your property, it is unwise to allow them to earn your trust at this point. Keep in mind that no matter how many earnest assurances are made, until the action has been taken, it means nothing.
At a glance answers to most commonly asked questions:
How do you reference a potential tenant?
Ideally you want to be sure that a prospective tenant can afford to rent your property. This involves establishing their employment status, income and outgoings. The rule of thumb is that their income should be 2.5 times the monthly rent of your property.
What can landlords say in a reference?
There is strict legislation in place to protect the privacy of tenants. For this reason landlords are only allowed to provide a reference to the tenant's behavior in relation to the tenancy during the time they rented the property.
For example, landlords are not allowed to make personal observations that have no bearing on the person's credibility as a tenant. Simply stating how long the tenancy was, whether they paid the rent in full during their residence and what condition they kept the property in should be sufficient.
Can tenants be charged for referencing?
In accordance with the Tenant Fees Act of 1st June 2019, which includes a ban on tenant fees, it is not possible to charge tenants for referencing.
What happens if you fail tenant referencing?
In the majority of cases where a person fails to meet the criteria of the referencing process, a suitable guarantor is used. This can be a relative or friend of the tenant but they must meet all referencing criteria.