For Emerald Life, Being A Business That Works To Change Things For The Better Is At Its Core.
With activists from Free Gender, Kayelitsha Queer Hub, Access Chapter 2, GiveOut.
Emerald launched the 50Fund in March 2019, in collaboration with the charity GiveOut. Our purpose is simple – to give direct support to grassroots women's and LGBT+ organisations that otherwise might struggle to attract international donations.
And Emerald will give 5% of premiums to the 50Fund where a customer enters 50FUND when buying a policy. Every penny that goes into 50Fund will be distributed to these organisations.
Our first recipient is a South African charity, Access Chapter 2, that trains and empowers small organisations on how to manage, grow, and access funding and support from various government and state bodies. It is run by Steve Letsike, a long-time anti-apartheid campaigner and lesbian activist who co-chairs South Africa's National AIDS Committee.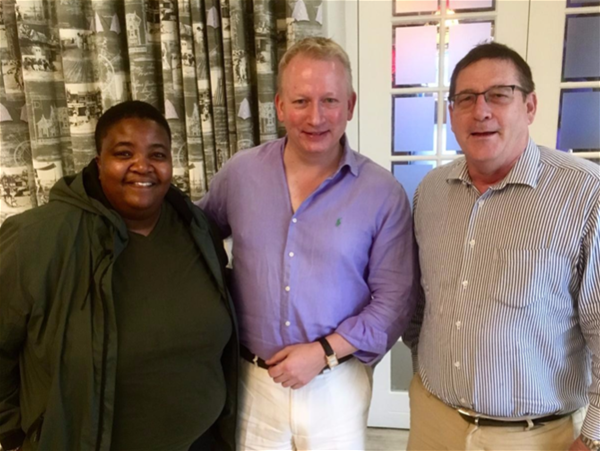 Steve Letsike, Access Chapter 2, Steve Wardlaw, Emerald Life, John Jeffrey, SA Deputy Justice Minister
Every Emerald Life customer can support this initiative by using the code 50FUND to give 5% of their premium to the 50Fund. 100% of these contributions go to grassroots organisations.
The first two groups Access Chapter 2 will be working with are the Free Gender (a lesbian support group run by prominent activist Funeka Soldaat) and Kayelitsha Queer Hub (a safe space for gay men). Both groups, based within the Kayelitsha township in Cape Town, work with the local police and authorities supporting those who have been subject to discrimination, violence and sexual violence in townships because of their sexual orientation, as well as pursuing justice for those who have been tortured or killed because they are LGBT+.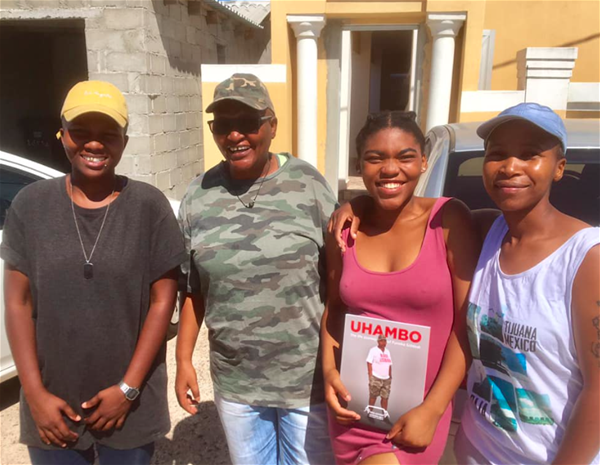 Free Gender activists, including Funeka Soldaat (second left)
Steve Wardlaw, Chairman of Emerald Life commented: "When we launched Emerald Life in 2016, we were immensely proud to offer the LGBT+ community insurance policies which aren't outdated, which aren't discriminatory and ensure protection for everyone who is LGBT+. South Africa and its recent history is very close to my heart, it is truly a place I love, a home away from home, and the launch of the Emerald 50Fund is my way of working to give something back to a country which has a special place in my heart and to support those people who are working to improve their situation."
Rupert Abbott, Executive Director of GiveOut commented:"We are tremendously excited to be working with Steve Wardlaw and Emerald Life to bring new resources into the LGBT+ movement in Southern Africa. And we are proud to be supporting the work of Access Chapter 2, a remarkable organisation working to advance LGBT+ human rights in South Africa and the region. Thank you so much to everyone who has already donated to the Emerald 50 Fund."
Contacts Details: Press@emeraldlife.co.uk